Are you planning to take time off with your lover? Try setting your sights on Russia and its many cities! The world's largest country isn't as frigid as it seems, assuring tourists a pleasant experience during their visits.
Now, if you have Russia penciled in on your vacation list, that's great! It's more than just the Land of Vodka. There are tons to see, hear, and eat in the country, so prepare your adventurous selves for a jam-packed trip!
Because it's such a big country (we're talking 17.13 million km² of total land area here!), we totally get it if you don't know where to begin exploring. Think of this entry as a little guide to a Russian getaway with your lover.
Let's go!
#1: Pick your route
Did you know that Russia has three popular tourist routes? Take your pick from these paths:
Moscow and Saint Petersburg
Trans-Siberian route
Golden Ring route
Before we get to the specifics of each route, we'll fill you in a  trick. You can combine all three courses to make your Russian getaway more worthwhile. Example #1: you can kick off your Trans-Siberian route in Saint Petersburg. Another option? Visit a few Golden Ring stops and Moscow.
Do remember to keep your budget, preferences, and length of stay in consideration. The ball's in your court here, so feel free to create an itinerary to your liking!
Let's explore each route in full detail, shall we?
Moscow and Saint Petersburg
This first route is quite popular among tourists, especially first-timers. Going by its name, the Moscow-Saint Petersburg route combines the two major cities and gives visitors the best of both worlds. The latter has a more European vibe. On the other hand, the former blends traditional Soviet elements and modern urban development in a huge metropolis. Noteworthy stops include (but are not limited to) the Red Square, Saint Basil's Cathedral, the Heritage Museum, and Peterhof Palace.
When is the best time to visit this route?
April to May are the best months to visit Moscow due to the weather and manageable hotel rates. But if you want some warm sunshine, book your tickets for a summer trip.
What can tourists do if they only have
Let's say you're only in Moscow for a stopover. How can you explore anything in a seven to eight-hour time frame? If you want to do some sightseeing, you may have to request a transit visa. Why? Airport-to-city center transfer can take a chunk of time; we haven't even mentioned the mode of transportation and traffic yet!
Assuming you have a weekend-long stay, how do you plan to make the most of your trip? We recommend sticking to one city of your choice. You'll have more time to visit the other one in the future anyway, so don't pass this chance up! 
Congratulations—time is on your side! Since you have a week-long vacation ahead of you, take a day (or two, whatever you prefer) each to enjoy both cities.
Trans-Siberian route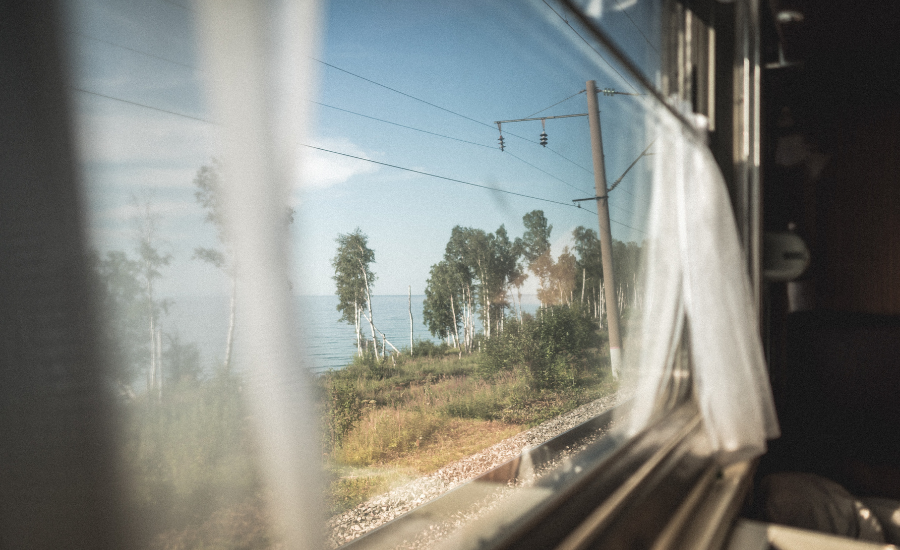 You may be surprised to find that this next path is a railway! The Trans-Siberian route connects Western Russia to the Russian Far East. It's also the world's longest railway line, spanning over 9,289 km (or 5,772 mi). Moscow marks this route's starting point, ending at Vladivostok.
The Trans-Siberian route connects Russia to Mongolia and China as well. Different trains pass through this expansive railway, giving passengers the chance to enjoy the country's sights differently. Here are the two branches available for tourists:
Beijing is the end destination for this branch, passing through Mongolia. This one's pretty popular among tourists as well, so why not take it?
Like the former, this branch's journey ends in Beijing. However, this one doesn't pass through Mongolia. If you want a different route, you may enjoy this one.
Which trains are available?
You have two options here. If you want a fancy and comfortable journey, take the private luxury trains. Think of them as 5-star hotels on rails; passengers get to enjoy amenities such as exclusive bedroom compartments, food service, and planned excursions. Do note that these trains only leave on specific dates every year, so keep your eyes peeled for schedules!
If you're the penny-pinching type, you can always ride regular trains. Many tourists prefer taking this option since it's economical; it also allows them to reach locals easier. Some of them offer first-class amenities, but not exactly like those of private luxury trains. Also, not every train covers every inch of the trip as some of them end at specific stops. 
For regular trains, passengers have two choices: they can either take non-stop trips or stopping tours. The former makes way for more sleep on the train and only requires one ticket. However, it can get draining because of the short stops; exploration is impossible because the stops are brief.
The latter, on the other hand, has more comfortable conditions. You're allowed to spend a night in a hotel and continue your trip aboard another train. This setup makes sightseeing more possible and enjoyable; however, please remember to buy different tickets since you'll be train-hopping!
How long should you plan for this route?
We recommend a three- to four-month planning phase. Aside from plane and train tickets, there's the route, visas, travel dates, accommodations, and of course, the budget.
When is the best time to visit this route?
Most recommend tourists take this route during the summer months for favorable weather. If you prefer chiller temperatures, make your way there from February to April.
The Golden Ring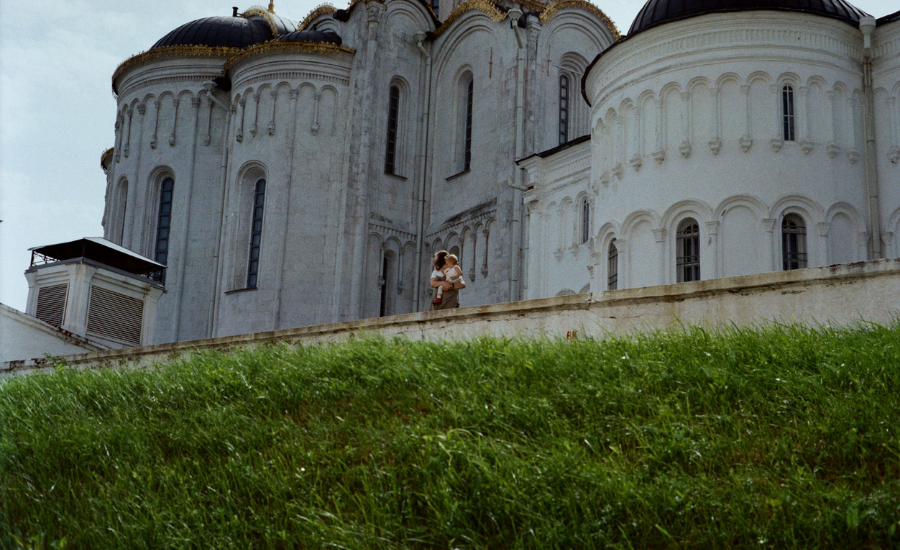 Just by hearing the name, you'd think that The Golden Ring is straight out of a fantasy movie. While it isn't an epic series, the thought isn't that far off; this route comprises ancient Russian towns with much history. The Ring lies just northeast of Moscow, making the capital a convenient jump-off point for this trip.
If you're looking for a perfect visual representation of rural Russia, the Golden Ring is your best bet. Kremlins, monasteries, and churches are aplenty here, so don't forget to soak up the sights! It'll take you a week to visit every city, but the spectacular views that greet you will be worth your while.
The cities
While there isn't a set or official list in stone, people usually consider these cities as part of the Golden Ring:
Moscow Region
If you want a spiritual experience, visit the Monastery of the Trinity and St. Sergius. This UNESCO World Heritage Site happens to be the Russian Orthodox Church's spiritual center, so don't miss out!
Yaroslavl Region
The Transfiguration of the Savior is a must-visit in this city. The white stone alone should be enough to catch your attention.
Don't leave without catching the sight of its majestic kremlin!
Sitting on the Volga River's bank is the Golden Ring's so-called capital. Combine this trip with your Rostov Veliky since they're not too far from Moscow.
Kostroma Region
Drop by the Ipatievsky Monastery and check out the Dormition Cathedral.
Ivanovo Region
Don't skip the Svyato-Vvedensky Convent! Its red exterior and unpolished look make for a unique and picturesque sight to see.
Vladimir Region
Nothing screams rural charm like the city of Suzdal. Check out the White Monuments of Vladimir and Suzdal if you're up for medieval architecture.
If you're in Suzdal, don't miss out on visiting this nearby city. We recommend stopping by the Golden Gate—Russia's only ancient city gate that's been preserved.
What can tourists do if they only have one day?
Time isn't always on anyone's side, so make the best out of your Golden Ring adventure by exploring one city. If you're in Moscow with nothing to do, we suggest taking a trip to nearby Sergiyev Posad. It's an hour and a half away from the city, giving you ample time to soak in the place.
#2: Plot your itinerary
Spontaneous traveling sounds fun, but the unpredictability can be a little daunting. We suggest preparing a personal itinerary for a more organized vacation. You two don't want to get yourselves in trouble, yes? Avoid potential pitfalls by doing your homework on your journey ahead of time.
Planning your destinations save you time, stress, and money. When a curveball comes your way in one of your stops, you'll know what to do. We recommend mapping your itinerary out months in advance for a stress-free trip.
#3: Prep your essentials
Light packing isn't for everyone, so please don't forget to bring the necessary items for your getaway! Along with your luggage, have essential documents handy in case you'll get asked for identification. Bring more than one mode of payment as well—you'll never know when you need to purchase something!
Now that we've got the basics covered, all there's left to do is for you two to enjoy your Russian getaway. Have fun and safe travels!
(Visited 3 times, 3 visits today)